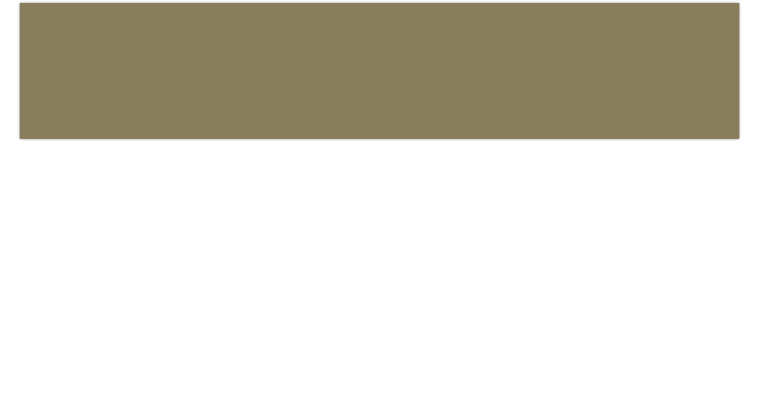 Copyright © 2015 Granite Tops Pro All rights reserved




Why Limestone Countertops Don't Work In Kitchens
Limestone countertops don't work in the kitchen. Limestone stains easily and reacts with acids in food. Here's how to seal a limestone countertop and give it some protection from stains.
But you still have options to get the "look of limestone" in your kitchen.
Limestone vs. Granite
Limestone tops and similarly travertine tops offer a distinctive alternative to granite. Limestone is an extremely versatile natural stone and is commonly used both inside and outside the home.
It's prized for its neutral creamy and soft earth tone colors which allow it to mix well with other stones and finishes (unlike granite countertop colors with hundreds of color choices).
Limestone is a sedimentary rock formed as layers of deposited rock material. It has distinguishable characteristics such as calcite streaks, fossils, shells, pits, and iron spots.
Limestone comes in few colors . . . ivory, brown, gray, red, and yellow. Travertine being similar to limestone has a different look with small voids throughout the surface. Travertine is limestone formed in the presence of hot springs which causes the voids.


Limestone Countertops Care
Limestone is inherently porous. It's like a sponge with liquids and will require sealing to minimize staining. Some limestones, especially darker ones, are denser and more durable. They can be polished unlike most lighter color limestones. Sometimes these harder limestones are sold as marble.
Limestone is a calcium based rock. By its nature it will react with acids. Wine, fruit juice, lemons, and vinegar will all react with limestone counters and can etch the surface.
Cleaning a limestone countertop requires non-acidic cleaners. See stone cleaning for cleaning instructions for all types of natural stone.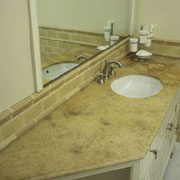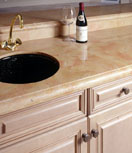 Another key characteristic of limestone is its softness. Unlike granite it can be scratched with many objects including knives.
Even with some drawbacks, limestone is a classic material that usually costs less than granite. It performs well as a bathroom countertop but is not recommended as a kitchen countertop material.
How to get the look of limestone in the kitchen
Limestone kitchen countertops show well in "homearama" and designer showcases. But when it comes to performance, a limestone kitchen top will show stains and scratches in no time. Even after sealing limestone tops, you still cannot stop the risk of stains.
If you feel you can't live without limestone in your kitchen, consider some of the manmade Natural Quartz Countertops. With brand names like Cambria, CaesarStone, Silestone, Zodiaq, and Avanza, quartz countertops offer some limestone "look a likes". They look like limestone but have none of the drawbacks.
Cost of Limestone
Limestone counters should cost you about the same as granite.
Marble countertops vs. limestone
Slate countertops are the hardest countertops available
Use onyx countertops for backsplashes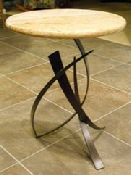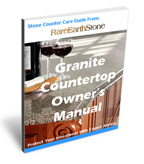 Maintenance products for limestone tops
Combine the best stone sealer and daily cleaner with a superior soap film remover for stone countertops and you save big!
You Get (1) MB-5, (1) MB-4, & (1) MB-3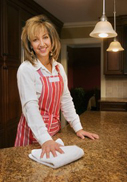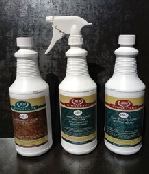 Limestone countertop pictures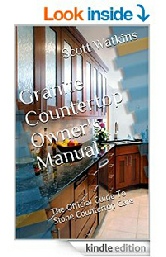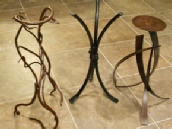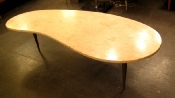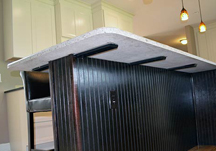 Limestone tops appear to float when supported by Original Granite Brackets .
Brackets made right here in the US , affordably priced, and available for immediate delivery!